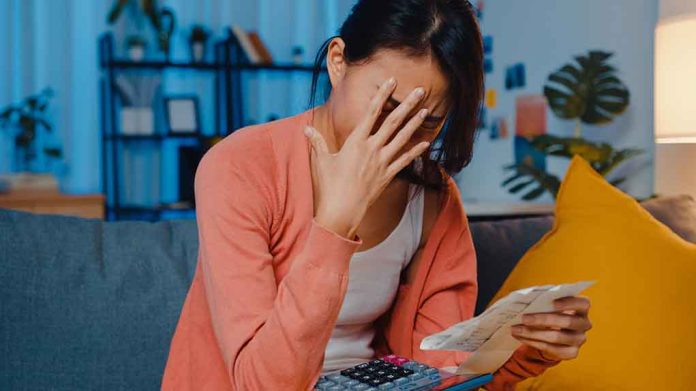 (Daily360.com) – Changes in the economy have caused many people to suffer financial struggles due to lost hours, lost jobs, and the rising cost of living. Fortunately, several programs have been created that families can apply for to them get through difficult times. These programs cover basic needs such as housing, healthcare, and food. If you want more information about these programs and whether you are eligible, keep reading.
Low-Income Home Energy Assistance Program (LIHEAP)
Many families are struggling to keep up with their expenses. One place that people struggle is affording their energy bills. Qualified families can apply to receive financial help dealing with energy-related costs. LIHEAP offers a one-time payment to help families catch up on energy bills or make repairs to energy-related equipment.
Eligibility requirements differ by state, as the cost of living does. If you want to find out if you are eligible for LIHEAP, contact your state or tribal office for more assistance. You can also call the National Energy Assistance Referral (NEAR) office Monday through Friday toll-free at 1-866-674-6327.
The Supplemental Nutrition Assistance Program.
Commonly known as Food Stamps, the Supplemental Nutrition Assistance Program (SNAP) provides low-income households fight against food insecurity. This program provides the largest amount of financial assistance to help overcome hunger in America.
This program provides financial relief to struggling families allowing them to meet their basic needs, such as food expenses. If you or a loved one needs to apply for these benefits, contact your state-specific agency to learn more about the eligibility requirements. Some states even allow you to apply online.
The Housing Voucher Program
This program is perhaps the most commonly utilized housing assistance program in America. Also known as Section 8 housing, this program has provided 2.2 million renters with over 1.2 million housing units. Families or individuals who qualify for Section 8 Housing can receive full or partial housing benefits depending on their financial status. You can receive up to 30 percent of your income in assistance. Eligible units for this program include apartments, townhouses, duplexes, and single-home residences. You will need to provide proof of your financial and citizenship status, eviction history, and family size to qualify for this program.
TANF
TANF, or the Temporary Assistance for Needy Families program, provides families with financial support to get through temporary financial situations. This program, commonly called welfare, is run by the Department of Health and Human Services.
For a short period of time, eligible households can get help with paying for child care services, food, housing, and home energy expenses. Most states do have a minimum work requirement for recipients, though other requirements can vary from state to state. Receiving TANF does not disqualify you from receiving other types of government assistance. Call your local TANF office for more questions about eligibility requirements.
Medicaid
Medicaid is a nationwide program that offers basic health care coverage to qualified households. As many as one in five Americans have utilized this program in their lifetimes. This program covers adults, children, pregnant women, and people with disabilities.
Eligible people can access a wide range of health care services with minimal out-of-pocket costs. Medicaid requirements vary by state, so check your state's specific program for more information or to see if you are eligible.
Life can catch you off guard, but there is support out there for you if you are struggling. Apply for assistance today, but make sure you have done your research on the eligibility requirements, and make sure you are dealing directly with the correct agencies.
Copyright 2023, Daily360.com