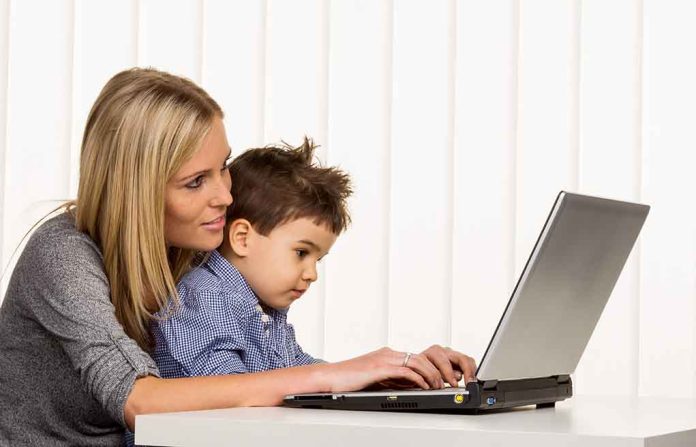 7 Ways To Come Out On Top During a Recession
(Daily360.com) – America seems to be on the edge of a precipice. The stock market is volatile, job security is low, and the housing market has recently fallen. Families struggle to make ends meet, and many live paycheck to paycheck. So what can families do to survive the recession?
From coupons and cost-cutting to finding creative ways to generate income, these tips will help you weather the storm. So, read on if you're feeling the effects of a recession or trying to prepare for one.
1. Get Creative With Your Budget
In these difficult economic times, being aware of your expenses is more important than ever. One way to keep costs down is to be creative with your budget. For example, cook at home using what you already have instead of eating. Not only is this cheap, but it's also an excellent opportunity to try new recipes.
You can also save money on entertainment by taking advantage of free or discounted events in your area. By creating a budget, you can stretch your account and remain financially stable during this difficult time.
2. Apply for Food Stamps (SNAP Benefits)
Applying for food stamps can be a last resort, but it can save a life in difficult times. The Supplemental Nutrition Assistance Program (SNAP), formerly known as food stamps, provides financial assistance to low-income families to purchase food.
Families must meet certain income and asset criteria to qualify for SNAP benefits. However, even if you earn more, you may still be eligible for help if you have high medical or childcare costs. And while the application process can be time-consuming, SNAP benefits can make a real difference in your ability to put food on the table.
3. Check if You Qualify for Energy Assistance Programs
Many people are unaware that there are programs that can help those struggling to pay their energy bills. These programs, usually administered by the state or local government, can provide applicants with much-needed financial assistance.
To find out if you qualify for energy assistance, contact your local utility or the authority that administers the program in your state. You may need to provide financial information such as your income and expenses and evidence that you need help. However, the process is usually simple and can provide much-needed relief to those struggling to survive.
4. Try to Get Your Rent or Mortgage Payments Lowered or Delayed
Find out if your landlord or mortgage company offers any payment assistance program for renters or homeowners struggling financially. These programs may have funding requirements, so please check your eligibility.
Second, contact your homeowner or mortgage company and explain your situation. Be honest about your financial situation and explain why you need lower or late payments. Many companies are willing to work with their customers in difficult times, but they need to know that you are struggling.
Finally, be prepared to compromise. You may not get everything you want, but if you are willing to compromise, you can reach an agreement that works for both parties. You can shoulder the financial burden of paying rent or a mortgage during a recession with little effort.
5. Use Public Transportation Whenever Possible
Public transport is one of the best ways to save money on gas. If you live in a city, try taking the bus or subway instead of driving. You might be surprised how much money you can save by leaving your car home.
There may be public transport options even if you live in a rural area. For example, many towns and cities offer transport to nearby airports. By using public transport, you can save money and help the environment simultaneously.
6. Have an Emergency Fund
An emergency fund is always a good idea, but it's even more critical in tough economic times. Having an emergency fund can help you get through unexpected delays or medical bills and give you peace of mind that you are prepared for something that worries you in your life.
So how much should you try to save? Experts recommend setting aside three to six months of expenses, but even a tiny amount can make a big difference. So, start saving as much as you can every month, and before you know it, you'll be on your way to financial security.
7. Create a Side Hustle
The extra income will help you weather the storm and come out unscathed on the other side. But what exactly does side mean? Volunteering is a way to earn money outside of your full-time job. This could be anything from starting a blog to becoming an Uber driver. The possibilities are endless!
The best part is that you can start small and expand if needed. So, if you're looking for a way to survive the coming crisis, make sure you take a side. It could be the difference between staying unscathed or ending up in financial ruin.
Stay Ready for the Recession
A financial crisis can put much financial pressure on low-income families. But with a bit of planning and effort, families can succeed without fail. Following this article's advice, you can reduce your tire load and move forward. So don't wait for the next crisis to start preparing. Start today and give yourself the best chance of weathering the storm.
Copyright 2022, Daily360.com