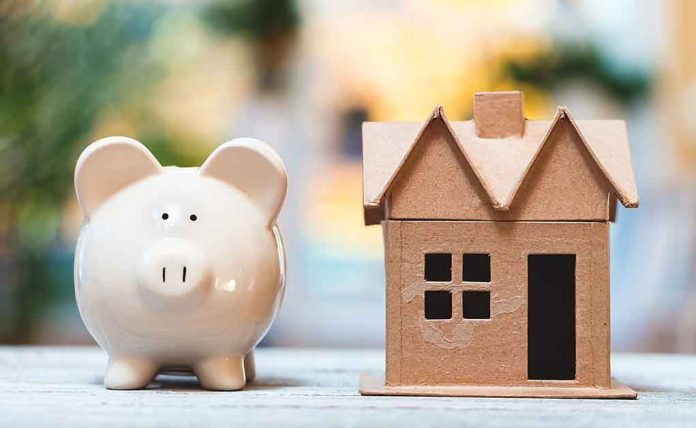 (Daily360.com) – There are many components to eligibility for home ownership, but one of the most daunting requirements is the down payment for the home. While most people know you need one, they also understand how hard it is to accumulate that much cash, especially if they're dealing with major expenses like car payments, or emergencies like health or veterinary bills. Getting a down payment is also pretty challenging if you're paying more for rent than you would on a monthly mortgage payment. Plus, with fewer homes available each day due to various factors in the real estate market, it's easy to get edged out by well-prepared competition with a cash offer in hand.
Fortunately, there is down payment assistance available for those who qualify. Down payment assistance helps with the amount of money required to put down up front when purchasing a home. While the sum goes to the overall cost of the home, it's not always easy to scrape together that much cash. If you require down payment assistance, consider these options.
Down Payment Assistance Options
There are three main categories of home loan options available to qualified applicants: federal loans, Chenoa Fund, and Down Payment Assistance Grants. The method of assistance that works best for every person can vary, and each loan type serves a slightly different need or situation.
Federal Loans
There are multiple types of federal loans to help you potentially avoid the fabled 20% down many think is required for a home purchase. The three most popular types of federal home loans include FHA loans, VA loans, and USDA loans.
FHA loans are insured by the Federal Housing Administration (FHA). The FHA falls under the United States Department of Housing and Urban Development (HUD). With an FHA loan, qualified homebuyers can get a home with a low down payment: just 3.5% with a 580 or higher credit score. For those with a lower score, a credit score of 500-579 may qualify for a loan with a 10% down payment.
VA loans are administered by the United States Department of Veteran Affairs (VA). As the name indicates, this loan is only open to service members and any family members that qualify. VA loans are especially popular because qualified applicants can purchase a home with no down payment.
USDA Loans are overseen by the United States Department of Agriculture (USDA) Rural Development Guaranteed Housing Program. Also offering no down payment, USDA loans are only available to prospective homebuyers in certain rural areas.
Chenoa Fund
Residents of every state except New York may qualify for a Chenoa fund. This is a program from the CBC Mortgage Agency (CBCMA). The Chenoa fund provides up to 3.5% of your down payment–making it a perfect partner for the aforementioned FHA loan, which requires at least 3.5%.
Down Payment Assistance Grants
Grants are popular because they don't require repayment. Local housing organizations, non-profits, and employers typically offer these. While they're often income-based, down payment assistance grants are sometimes available to people with certain qualifications. If you face any kind of marginalization, you should consider researching down payment assistance grants for housing assistants.
Your real estate agent likely works with lending professionals and financial advisors who can assess your financial situation and provide you with some more direction about which housing assistance option works best for you and your situation. Lean on their specialized knowledge to get feedback on your application, figure out how much you should borrow or remove from savings, and determine timelines for your home ownership. Often, real estate agents and buyers will prefer you to be pre-qualified or, preferably, preapproved prior to proceeding with the process.
Copyright 2023, Daily360.com