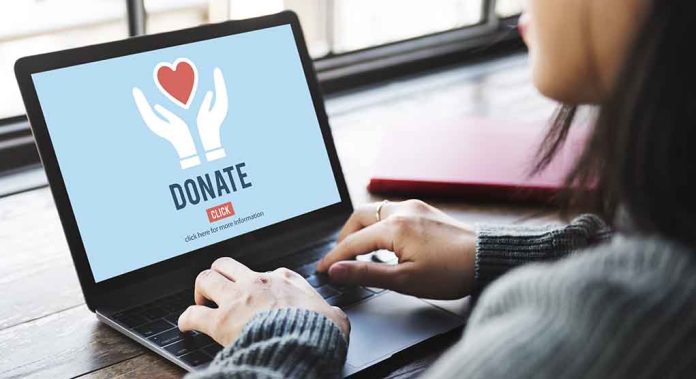 (Daily360.com) – The end of the year is quickly approaching, and that can only mean one thing for nonprofits: it's time to start fundraising. Many taxpayers use year-end charitable contributions to lower their taxable income.
If you want your money to make a difference, you need to investigate a charity thoroughly before donating. Before you hand over your hard-earned cash to a charity this holiday season, here are ways to analyze the charities to get a feel for the organization's legitimacy.
1. Find a Charity You're Interested in Supporting by Searching Online
Search the name of the charity, and check some of its reviews to determine if there have been any complaints about its legitimacy. If you come across a lot of negative feedback, it's probably best to look elsewhere.
2. Check the Website of The Charity
Information about the organization's initiatives and how funds are used should be easily accessible on its website. Your donation's exact allocation toward your preferred causes should be made transparent by the charity.
Be wary of a charity that doesn't make its goals and programs easily accessible online.
3. Verify the Legal Status of the Charity and the Fundraising
Inquire with your state's charity commission as to whether or not the charity the caller represents is registered there. Charities must register with the appropriate governmental agency in certain jurisdictions.
Make sure the charity is legitimate before giving them any money. As a first step, you can consult the ratings provided by watchdog organizations like CharityNavigator, CharityWatch, and the Better Business Bureau's Wise Giving Alliance.
If you want to make sure a charity you're thinking of giving to is legal to solicit funds in your state, you can contact your state's charity regulator.
4. Keep an Eye Out for Red Flags
Legitimate charities will not put undue pressure on you to donate right away. You can hand over your cash whenever it's most convenient for you.
According to AARP, there are a few telltale signals that a charity is not what it claims to be. It's a red flag that a charity isn't legitimate if they call you up and insist you make a donation.
5. Take a Look at the Payment Methods
Another red flag is if a supposed charity representative asks for a gift card, cash, or wire transfer as a payment method. Scammers often ask for these payment methods since they are harder to track.
6. Determine Whether The Donation Is Tax Deductible
If it matters to you that your donation is tax-deductible, check with the Internal Revenue Service to be sure the group you're giving to has the appropriate status. Find out whether the group is recognized as tax-exempt by the Internal Revenue Service.
7. Make Sure You Know How Much of Your Contribution Will Go Toward Your Chosen Cause
It is most probable that the person calling you on behalf of a charity is a paid fundraiser, not the charity itself. It's a good idea to double-check the fundraiser's response by contacting the charity to which you're donating directly. Extremely costly fundraising efforts can drain resources from a nonprofit organization.
Bottom Line
The holiday season is one of the most crucial periods of the year for charitable organizations. Over seventeen percent of annual donating occurs in December, according to estimates. While this is great news for charities, it also means that more organizations will be competing for donations than at any other time of year.
One must constantly be on the lookout for fraudulent solicitations in the name of charity. Even more so, people's natural tendency to want to assist others by giving is heightened in times of crisis. You can be sure that con artists will attempt to get you to donate money or personal data to fake organizations.
Do your homework before contributing to a charity, and keep an eye out for some of these warning signs of fraud to help reduce the likelihood that you will become a victim and ensure that you give money to the right cause.
Copyright 2022, Daily360.com