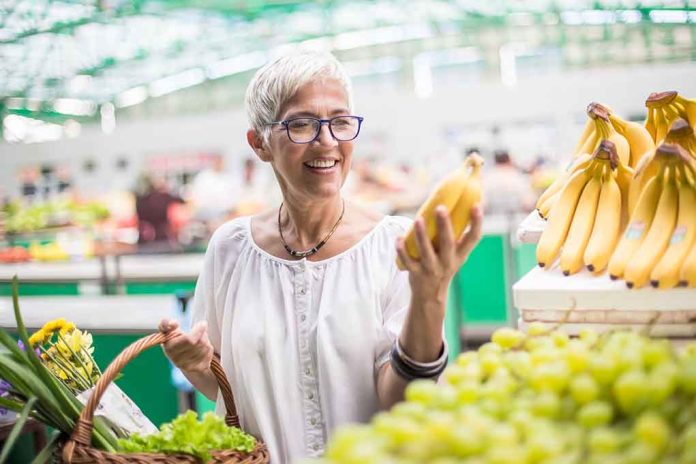 (Daily360.com) – Food insecurity continues to be a major problem in the United States, especially for senior citizens. As time goes on, more and more older citizens experience hunger and malnutrition due to lack of food availability. About 2.9 homes facing food insecurity challenges contain at least one adult 65 years or older. In addition, the events of past years have only worsened this situation, causing many older people to wonder where their next meal will come from. This is due to fixed income, low income, no income, or no access to social protection. Seniors without family caregivers are even more at risk.
A survey called "Feeding America: The Impact of the Coronavirus on Food Security in 2020 & 2021" revealed that food insecurity increased by an astounding 58.8 percent among America's oldest citizens. Per the report, almost 5 million American adults have trouble accessing food supplements or nutritional food and are at risk of experiencing nutritional problems.
Unfortunately, many senior citizens don't have the knowledge or technical expertise to maximize their food benefits to get access to nutritious, healthy food regularly. Seniors and their families can do three things to help seniors access good food.
Action #1: Enroll in SNAP (Supplemental Nutrition Assistance Program)
Also known as food stamps, SNAP is a massive food assistance program aimed at helping struggling adults access healthy food. Those who qualify get around $104 per month to use at grocery stores, convenience stores, and other types of retailers.
However, only 48 percent of older adults nationwide are enrolled, meaning there are a lot of senior citizens that could and should use this program, but are not. Many assume the enrollment process is long and tedious or that they aren't eligible.
If they qualify, seniors will get an Electronic Benefits Transfer Card (EBT Card), which gets loaded with monthly stipends. They can use it like a debit card to purchase eligible foods at locations that accept it.
Action #2: Get Membership in the Senior Farmers Market Nutrition Program (SFMNP)
The SFMNP is supposed to supplement SNAP, which is why we encourage seniors to start with SNAP. For adults 60 years or older, SFMNP provides access to locally grown farm products like vegetables, fruit, and herbs. Seniors can use SFMNP at farmers' markets, roadside stalls, and agricultural community co-ops. SFMNP only runs from July 1 to October 31 each year, but it's open to all low-income citizens. State institutions such as the United States Department of Aging administer this program.
Action #3: Commodity Supplemental Food Program
Also known as the Senior Food Box Program, the Commodity Supplemental Food program is a benefit open to citizens 60 years of age or older who live in low-income areas. Those who qualify can receive food packages each month, with items valued at about $50. These aren't full meals, but items to supplement meals for nutritional purposes. This prevents malnutrition in at-risk populations. These boxes frequently provide nutritional supplements.
Senior populations, especially in low-income areas, are particularly vulnerable to malnutrition. Most seniors spent most of their lives contributing to society by raising and educating the next generation and performing productive duties. We should support and encourage struggling senior citizens to take advantage of all programs that they meet eligibility requirements for.
If you need help assisting a senior citizen with food assistance programs, you have a few resources. Try your local senior center, your local community center, your favorite public librarian, the senior citizen's social worker, or the staff at the senior citizen's nursing home or assisted living facility. While a senior might need help filling out paperwork (especially if done electronically), they should be encouraged to take advantage of all healthy food programs.
Copyright 2023, Daily360.com