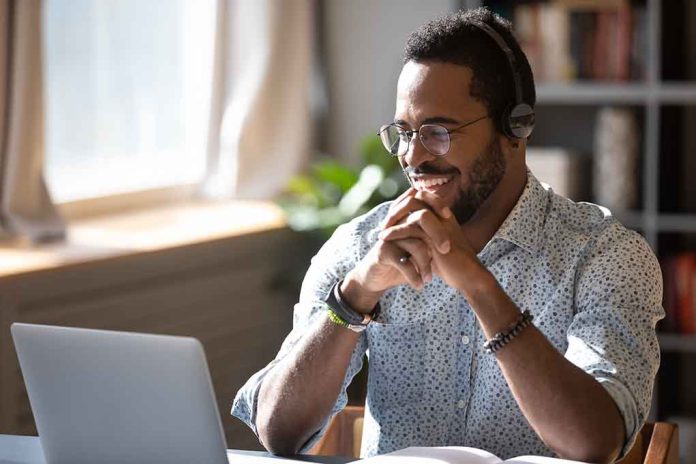 (Daily360.com) – At one point, most companies did not believe they could successfully employ remote workers. However, the pandemic changed all of that. Since shutdowns forced people to work from home, many businesses discovered that they could provide their workers with flexible and remote schedules.
As the restrictions ended, these companies continued to allow remote workers to keep their schedules. Not only did this help improve the quality of life for their workers, but it also helped them improve their online presence and allowed them to offer better service hours. If you are looking for remote work, and have a customer service background, keep reading to find out about some jobs you can apply for.
1. Home Call Center Agent
If you like being on the phone all day, being a home call center agent can be an excellent job for you. A call center agent handles billing questions and incoming calls and may even conduct quality assurance surveys for their employers. The best part of this job is that you can do it from anywhere, though most companies will give priority to people living in their area.
To apply for this position, you must have a stable internet connection, access to a reliable phone line, and speak a language that most of the customers use. Home Call Center agents can usually work flexible hours, including nights and weekends, depending on your company's needs.
2. Online Chat Agent
If you don't like talking on the phone but can otherwise provide good customer service, an online chat agent job may be a good fit for you. Online chat agents offer technical support, process returns, answer questions, and even sell products through online text, chat, and email. Like call center agents, you can mainly set your schedule.
3. Virtual Assistant
Virtual assistants serve much of the same purposes as an in-office assistant. This includes email management, scheduling, research, managing calls, and more. Large companies usually give an executive a dedicated assistant, while smaller companies may assign an assistant to a small group of executives. Some VA's work directly for companies and need to work set hours, but others serve as freelancers and can have more flexible hours. Remember to read the job descriptions closely as some businesses may advertise a call center position as a VA.
4. Technical Support
Technical support jobs are for those who are good with technology and have the skills to provide good customer service. Companies will usually offer employees any needed training on their products. You can do these jobs online, by email, or via phone. Like most remote jobs, this position offers flexible hours, and you can choose to work part or full-time.
5. Travel Agent
Travel agents have mostly moved from office spaces to the online world as more and more booking is done online. While you can self-book a trip, many people feel better working with trained travel agents, and having them available remotely has made it easier than ever to take your dream trip.
Travel agents typically arrange large group trips like family reunions, corporate retreats, or other mass travel needs. Additionally, they can work with frequent travelers to ensure they are getting the best deals possible on their trips. Some agents may be employed by large corporations like cruise lines, airlines, or even destination companies like Disney. These jobs require specific certifications and experience, which they will usually provide for you. Additionally, they offer flexible schedules.
Finding Remote Work
If you know of a company you would like to work for, check out their website to see if they offer remote working positions. For instance, Disney's careers page lists all of their available jobs, including remote ones.
Other brand-name companies frequently hire remote customer service jobs from their websites. If you don't have a specific company, you can check online job boards to find companies looking for remote workers.
Finding work from home jobs is easier than ever before. Make sure you research to verify the position is valid and not a scam. Valid positions will not require you to pay them to get started.
Copyright 2023, Daily360.com