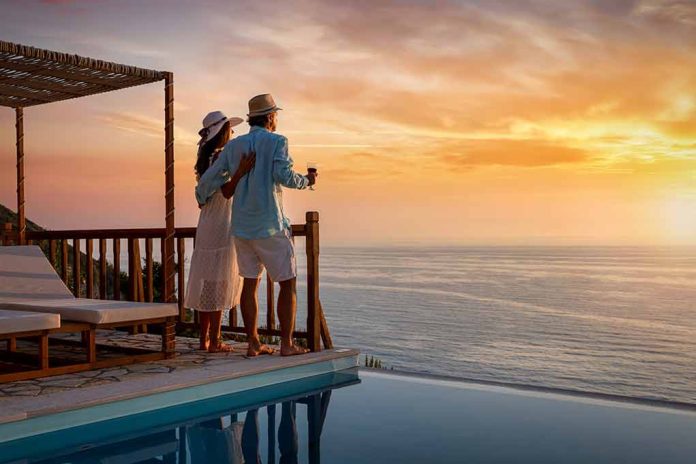 (Daily360.com) – Tragedy struck a newlywed couple as they honeymooned on the island of St. Lucia. Nate and Mariana Kuhlman had just arrived on the Caribbean Island from their home state of Ohio after having been married only three days prior. Disaster struck when Nate was killed in what is being described as a 'freak waterskiing accident'. No other or more specific details have been made available.
Nate is described by friends and family as a wonderful family member, friend and husband. He was a graduate of Franciscan University located in Steubenville Ohio. The family has set up a GoFundMe page that includes a small bio detailing the life and tragic death of the 23-year-old newlywed. The family is hoping to raise enough funds to cover funeral and other expenses. A second GoFundMe was also set up to help pay for the required documents, transportation and other expenses related to transferring a body back to the United States. To date the combined efforts have raised over $100,000.
The family has asked for prayers for the family as they seek the strength to get through what they describe as a surreal and shocking event. Nate's mother posted to Facebook that she is taking solace in knowing that her son is now "in the arms of Jesus." She said that by "God's grace" she and her family will be able to move past the pain they feel now.
Once news of Nate's death spread throughout his home community, friends and family flooded local-interest websites with tributes and memories. Friends described the couple's recent wedding as "beautiful." Others remembered their 'treasured friend' and some noted that Nate was set to be a groomsman at a friend's wedding right after he was to return from his honeymoon. Colleagues from his young adult group wrote that his death was "devastating" and they will continue to pray for the repose of his soul, and will pray for his family and above all his young, now widowed bride.
Copyright 2023, Daily360.com