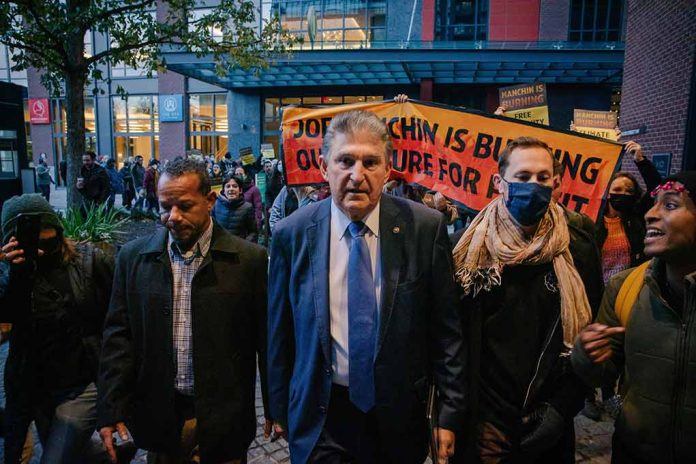 (Daily360.com) – Senator Joe Manchin's decision not to seek reelection in 2024 has sent shockwaves through Senate Democrats, casting a shadow on their prospects of maintaining control. This news hit the Democrats hard, particularly after recent victories in key states like Kentucky, Ohio, Pennsylvania, and Virginia. Senate Majority Leader Chuck Schumer's strategy of convincing incumbents to face tough reelection battles has taken a hit.
Manchin's exit necessitates that Democrats win in seven closely contested races across states such as Montana, Ohio, Pennsylvania, Nevada, Arizona, Michigan, and Wisconsin—many of which tend to favor Republicans or are considered swing states. The surprise retirement highlights the challenges Democrats face, with President Biden's low approval ratings and waning enthusiasm for his potential second term among Democrats. A recent poll even showed former President Trump leading Biden in crucial states.
Manchin, initially confident about winning any race, found the West Virginia landscape shifting against him, making a win increasingly unlikely. This setback comes at a time when Republicans are favored to retain seats held by Senators Ted Cruz (Texas) and Rick Scott (Florida). One Democratic senator anonymously acknowledged the uphill battle, pointing to Arizona, Montana, and Ohio as the toughest seats to defend. They warned that Michigan, Nevada, Pennsylvania, and Wisconsin, all currently held by Democrats, won't be easy wins.
The Democratic party's woes continue with the uncertainty surrounding Senator Kyrsten Sinema's reelection bid, as she left the party to become an independent. Democrats must navigate a challenging political terrain, and Manchin's decision adds to the that. While some Democrats express disappointment, others remain hopeful, emphasizing their past victories against unfavorable predictions. However, the 2024 Senate map poses substantial challenges, with Democrats needing to defend multiple vulnerable seats in states where Trump previously won.
The absence of Manchin further complicates matters, leaving Democrats with little margin for error. The Senate map's inherent partisanship and the need to navigate swing states make 2024 a high-stakes election. Despite optimistic rhetoric from Democratic leaders, the road ahead looks tough, and the battle for Senate control remains uncertain.
Copyright 2023, Daily360.com