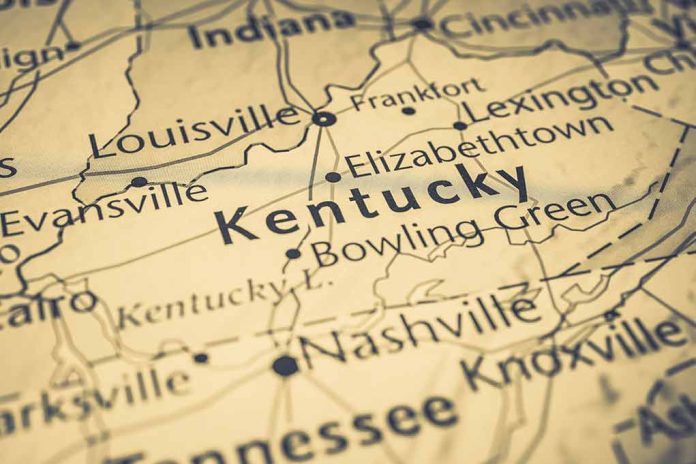 (Daily360.com) – In what may have been a somewhat surprising election result, Democrat Governor Andy Beshear was re-elected in majority-red Kentucky. Republicans were hoping the state's Republican Attorney General, Daniel Cameron, would be able to overtake Beshear and give the GOP another governorship. But the unpopularity of President Joe Biden combined with several key endorsements were not enough to carry Cameron over the finish line.
Beshear give an enthusiastic victory speech to supporters in Louisville, pledging to be a governor for all Kentuckians. Beshear defied the odds and recent trends by holding his seat in a deep red state. A recent election in Louisiana saw the Democrats lose the governorship to Republican Jeff Landry without a runoff even being necessary.
Political pundits are attempting to position this as a momentum killer for both Trump and the GOP heading into the 2024 elections. The GOP also lost state elections in Virginia that they were hoping to swing based on the popularity they believed Republican Governor Jeff Youngkin had in the state. Youngkin, unlike Cameron, tried to distance himself from Trump during these elections, making it more difficult for partisans to blame those losses on the former president.
The person most GOP voters have taken aim at for the losing results is not Trump but RNC Chairwoman Ronna McDaniel. Her name has been regularly trending on Twitter since the elections as has the hashtag "#RonnaMustGo" and other variations of the same theme. McDaniel has not been popular with Republican voters for some time. There was a vocal movement to defeat her re-election bid for the RNC chair position earlier this year.
Conservative social media influencers took aim at McDaniel and cited her record of losing over the last several election cycles since 2016. Presidential candidate Vivek Ramaswamy even went so far as to use his opening remarks in this week's nationally televised GOP debate to call McDaniel out for her poor record and invited her to the stage to offer her resignation.
Copyright 2023, Daily360.com