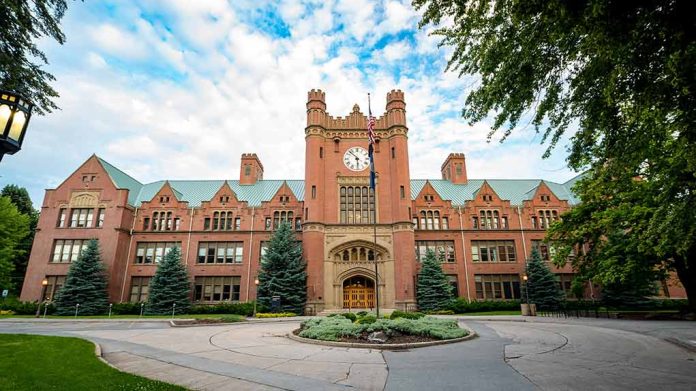 (Daily360.com) – Earlier this week the FBI was on the scene in Moscow, Idaho, to further investigate the house where Bryan Kohberger allegedly murdered four University of Idaho students. The students, Kaylee Goncalves, 21, Madison Mogen, 21, Xana Kernodle, 20, and Ethan Chapin, 20, were found brutally slain in November of 2022. His trial was originally scheduled to begin in October but once Kohberger agreed to waive his right to a speedy trial it was put off several months and that has given investigators more time to look for potential new evidence.
The murders took place in a home that is now University of Idaho property. Authorities asked the university for permission to enter the property and examine the home further. Once they received permission, FBI investigators began to create a model of the scene and construct audio and visual evidence pieces for the upcoming trial. Federal agents informed the university the needed access to the crime scene because these visual displays can take months to create. Although they took house measurements last year, they wanted to get a more precise set now that personal items have been taken out of the home. The university removed plywood window and door coverings they've had to put up to ward off intruders but will return them once the FBI is finished with their work.
The university has announced it plans to demolish the home and create a "healing garden" on the land in honor of the victims, soon. Attorneys for the victim's families urged the school to wait on demolishing the house until the trial is over because of its potential evidentiary value. There had been some friction between the university and the families after the school asked the family's opinions on whether or not to demolish the house but seemed in the end to disregard their input.
The University of Idaho took possession of the house after the owners who were renting to the students donated it to the school. In addition to the plywood, the school says it pays roughly $600 per day for security officers to remain on site. They have said the house will not be torn down this semester but have not elaborated on their timeline past than that.
Copyright 2023, Daily360.com