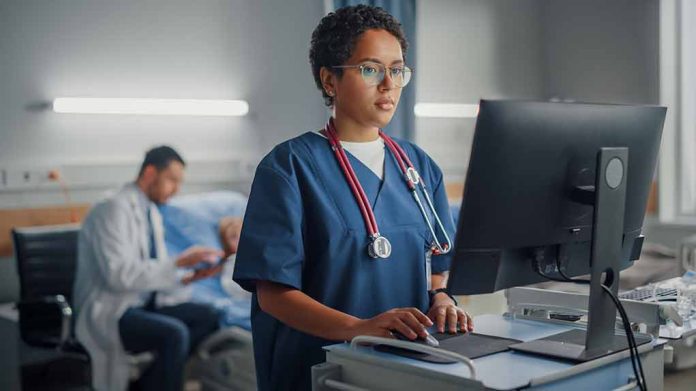 (Daily360.com) – Heather Pressdee was a registered nurse working in Pennsylvania who now stands accused of killing as many as 17 nursing home patients under her care. She was first accused in May of killing two patients with insulin overdoses. After being arrested, Pressdee admitted to attempting to kill another 19 people who were residing at different facilities where she was employed.
The majority of the deceased and targeted patients were diabetic and required daily insulin shots that Pressdee allegedly intentionally overdosed. The 41-year-old former healthcare worker had a total of 17 patients die under her supervision; each of those deaths is now being investigated. According to the Office of Pennsylvania's Attorney General, Pressdee worked at five different nursing home locations since 2020.
Michelle Henry, the Pennsylvania Attorney General has called the allegations "disturbing" and hard to comprehend. Henry said Pressdee abused the faith patients and their families put in her as a health care professional. She said the damage done to the lives of these families "cannot be overstated." She said her office will work as hard as necessary for as long as necessary in order to bring Pressdee to justice and restore the people's faith in the state's health care network.
As it stands now, Pressdee, is being charged with 19 counts of neglect of a care-dependent person, 17 counts of attempted murder, and two counts of first-degree murder. The attorney general's office wanted the public to be made aware that the facilities Pressdee worked as a registered nurse at were; Quality Life Services Chicora; Concordia at Rebecca Residence; Belair Healthcare and Rehabilitation (Guardian); Sunnyview Rehabilitation and Nursing Center, and Premier Armstrong Rehabilitation and Nursing Center.
Officials say she killed her victims while working on the overnight shift when the facilities had a smaller staff on premises and less access to immediate hospital care. Pressdee's alleged victims span from 43 through 104 years old. Pressdee was arraigned last week and is currently being held at the Butler County Prison without bail.
Copyright 2023, Daily360.com