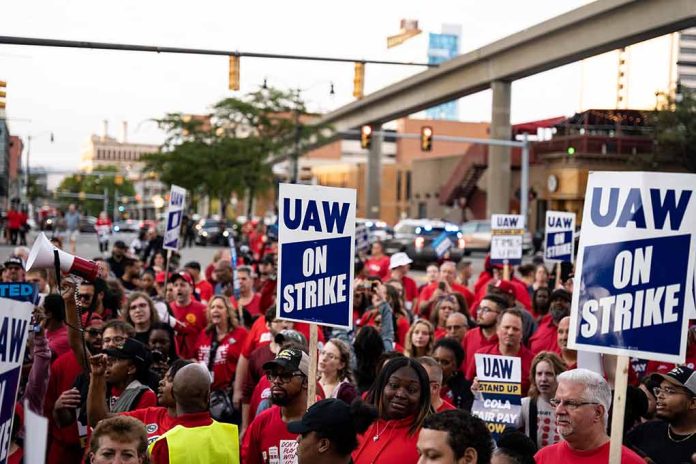 (Daily360.com) – Experts and insiders are predicting the United Auto Workers (UAW) strike that lasted six weeks will likely have a only a small negative effect on the country's GDP. The strike saw roughly 45,000 workers from the "Big Three" U.S. auto makers stop work at eight auto plants and 38 parts facilities in just under two dozen states.
After fierce negotiating, a tentative agreement has been reached and the workers are due to start work and production again. Professor of operations and supply chain management at North Carolina State University, Robert Handfield, said he believes the GDP will be affected in small ways, such as the workers taking home less pay and dealerships having fewer parts available. In terms of stock, he believes the dealers were able to move excess stock that had been building up as the market slowed and were not affected negatively to any significant degree.
Supply-chain management professor at Florida Gulf Coast University, Piyush Shah, believes the fallout to the GDP will be minimal. He says that since the strike only affected about one-third of all "Big Three" employees, the overall industry was able to function. He thinks that in the short-term, auto prices will likely rise as some dealerships recoup and restock their inventories. He predicts that as the plants and services slowly get production up to the appropriate levels, customers will not find many money saving promotions available for new vehicles.
Professor of supply-chain practice at Syracuse University, Patrick Penfield, says the strike ended at "just the right time" to avoid what could have been serious damage inflicted on the GDP. He agrees that car-buying will likely be a more expensive endeavor in the short term, but he expects sales and deals to arrive just in time for the holiday buying season. He said that had the strike endured and dragged into the fourth quarter and coincided with the holiday season the deleterious effects on the GDP would be much greater.
Copyright 2023, Daily360.com