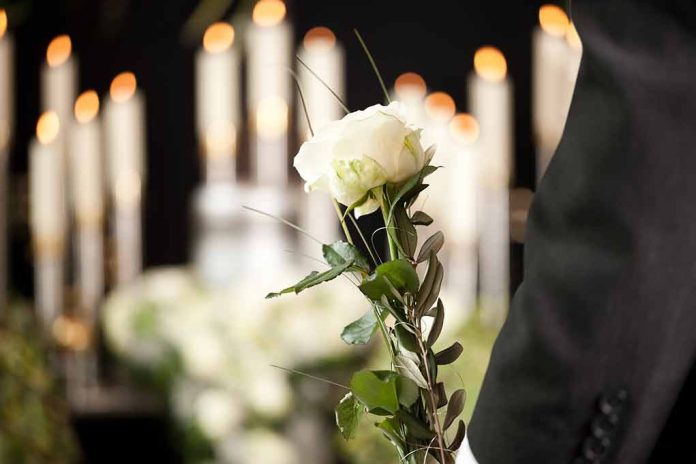 (Daily360.com) – A 17-year-old named Jonathan Lewis was beaten to death by a group of 15 teenagers last week. Much of the violent assault was captured on video and has been circulating on social media. Lewis was a student at Rancho High School in Las Vegas, Nevada very near to where the incident took place. Witnesses say the large group of teens, also assumed to be students at the school, stole something from a friend of Lewis' before the attack.
The witnesses allege that Lewis stood up to the mob on behalf of his friend and demanded they give back what they stole. After words were exchanged the argument turned physical and Lewis squared off to fight with one of the teens. Before Lewis could react the entire group swarmed him and knocked him to the ground. Once down he was severely beaten and kicked. Friends of Lewis can be seen on the video trying to help him but the mob assaulted and chased them away.
Once the attack was over, a bloodied Lewis was left unconscious by the group. Emergency services were called; when they arrived they administered first aid and performed chest compressions on Lewis. He was rushed to nearby University medical Center where he remained on life support for several days. Lewis' father, also named Jonathan Lewis said he was praying his son might miraculously awaken but sadly he did not. The elder Lewis decided to take his son off the life support machines and he died a few days later.
Lewis' father says his son was planning to move to Austin, Texas to be closer to him and was considering enlisting in the armed forces. He says the pain he feels from losing his son is "unimaginable" and wants his death to start a conversation about violent youth in the country. He says violence among teens is begetting more violence in an endless cycle.
Social media influencers are posting the story because of what they perceive as a media double standard. Lewis is white and his attackers were black, and many opine that were the races reversed, the media would make this a much bigger story and arrests would have already been made. Police say they are investigating and plan to charge several of the students but have not yet made any arrests.
Copyright 2023, Daily360.com