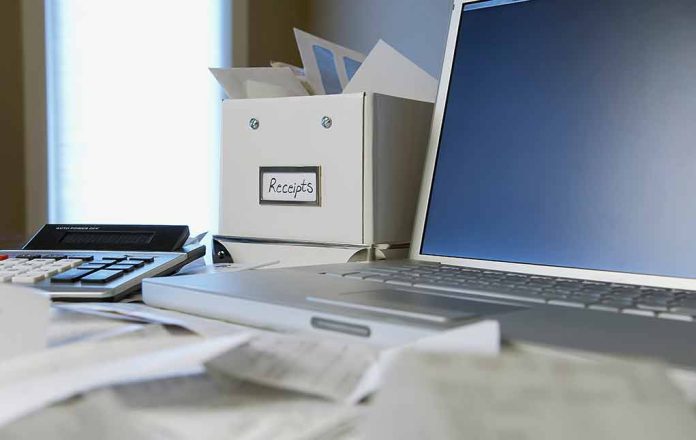 (Daily360.com) – Missouri Democrat, House of Representatives and "squad" member Cori Bush has a new controversy brewing around payments made to her husband. Courtney Merritts was on his wife's payroll and received $102,500 for what was initially listed as "security" work but was later booked as "wage expenses." Merritts was recently confronted on a Washington, D.C. street by a man filming for Fox News Digital and asked about the unusual cash payouts.
Bush is a known 'defund the police' supporter and has been asked several times about the money she spends on security but has never furnished a substantive answer. The journalist asked Merritts, who married Bush in February of 2022, to clear up what his role is within his wife's office. He responded by saying that he holds no role "in her campaign". The man asked Merritts a follow-up question specifically relating to the money and why he would have received it if he had no role. Merritts suggested the man use Google to investigate his role and then added that the FEC "came back 5-0" that whatever his role, he didn't violate any rules.
Then Merritts seemed to contradict himself. The man asked once more that Merritts confirm he is no longer doing work for his wife's campaign. However, this time Merritts said he "obviously" still is. The Fox Digital reporter pressed for confirmation of his part in campaign. Merritts answered by saying "yes" and then accused the reporter of trying to do "gotcha sh*t" and said he is not a politician but he would answer any question asked "man-to-man" if the reporter had one.
The reporter reminded Merritts that his question remained the same and related to why he was paid by Bush's campaign. Merritts said he does "security" then wished the man a good night and told him to "be safe".
A politician paying a family member is not against the rules as long as they can show the person is providing a "bona fide" service and that the person is only paid fair market value. Investigative reporters have determined Merritts holds no private security license in any jurisdiction. Bush's campaign has so far spent well into the six figures on security expenses spread around to different companies.
Copyright 2023, Daily360.com