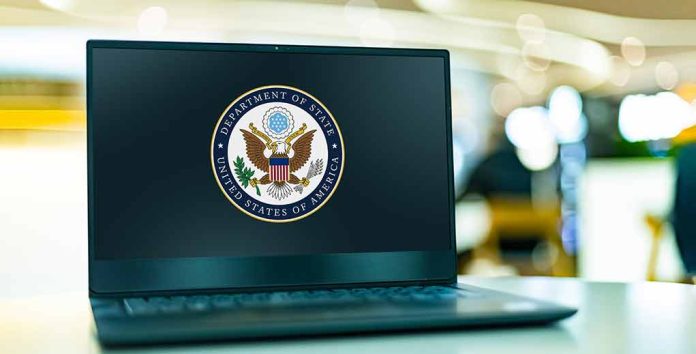 (Daily360.com) – The State Department of the United States seems to be partnering up with shady refugee organizations. Many of the groups the government is working with to resettle Middle Eastern refugees into the U.S. have made anti-Israeli statements. The State Department is working withan organization called Welcome.US, which is a coalition of different groups, entities and politically connected individuals. The mission of this coalition is to resettle Afghan citizens into the United States as they "write a new chapter of the American experience," according to the state department.
Welcome.US claims the collaboration provides for the "needs" of the Afghan refugees in America to be met. Some of the partnering groups have very suspect histories. For example, Islamic Relief USA, which is a partner with Islamic Relief Worldwide (IRW), is a group the Trump administration refused to work with over its antisemitic past. Islamic Relief USA's website states that although the groups do work together for the benefit Islamic migrants, they are legally separate entities.
A conservative think tank called The Middle East Forum alleges in a 2018 report that the IRW donates to both the Muslim Brotherhood and Hamas-run organizations. Islamic Relief USA defended the IRW to Congress that same year and called the accusations "inaccurate and misleading." In 2020, Islamic Relief USA hosted an event with a man named Omar Abdelkafi who has a "history" of antisemitism according to the state department. Among other things Abdelkafi called 2015 terroristic attacks in France the "sequel of the comedy film of 9/11."
Another group the U.S. government is working with The Council on American-Islamic Relations (CAIR) also has a history of strong anti-Semitic and anti-western sentiment. Co-founder of the Muslim Reform Movement, Asra Nomani, has said both CAIR and IRW should not be taken as faith-based organizations but should be seen as "dangerous organizations" whose mission is Islamic supremacy.
CAIR has referred to Israel as both an apartheid state and an occupying nation. Nihad Awad, CAIR's national executive director, posted to Facebook on the day after the Hamas attack on Israel, "you must condemn the occupier not the occupied." Two days later he wrote that Israel is a "settler colonial Apartheid state." Critics warn that allowing these organizations to facilitate who enters the United States could prove quite dangerous.
Copyright 2023, Daily360.com